Oh good grief. So tempted... so, so... ooh.

Does anyone want to buy my digital camera? It's really good and all, but I've seen a more awesome one. I really... mmm.

It's a bridge camera, the one I want. It's like, right in the middle of a compact point-and-shoot digicam and a digital SLR. Which would be so good for me. I can't stand wrinkling my eye up to capture a photograph with an SLR, and I'm not too knowledgable with lenses so I'd be terrible at looking after them. But this is like an SLR, in that the quality is just as good. But it's a compact. And it has a 15x optical zoooom!! *Faints*

If anyone's interested in buying my camera, it's a Kodak EasyShare Z1285. 12 megapixels, 5x optical zoom, shoots HD videos. Takes an SD memory card. Powered with 2x AA (Lithium, Ni-MH or ZR6) batteries. It'll come with the USB cable, a hand strap, a plastic base to stand the camera upright for self-timed shots, and I'll even throw in a mini tripod I bought seperately. Box and user manual too, obvs.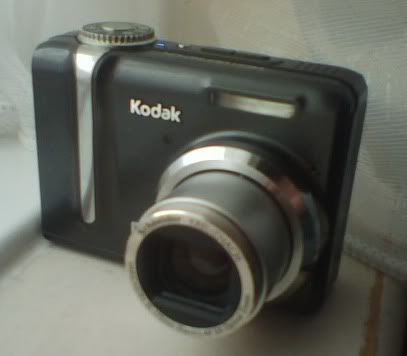 Any takers?