I've actually made some progress tidying my room. And I don't just mean tidying. I mean completely cleaning it out, getting rid of loads of junk that was just taking up space.

That's all in the bin/in charity shops/etc. and yet I still seem to have more junk than normal people. Perhaps its the excess amount of books and art equipment I own. But hey, I don't go out and spend my money on alcohol at weekends, I just buy more geeky stuff like... well, like a geek. I am a geek.

Anyway, I have some before pictures of my room: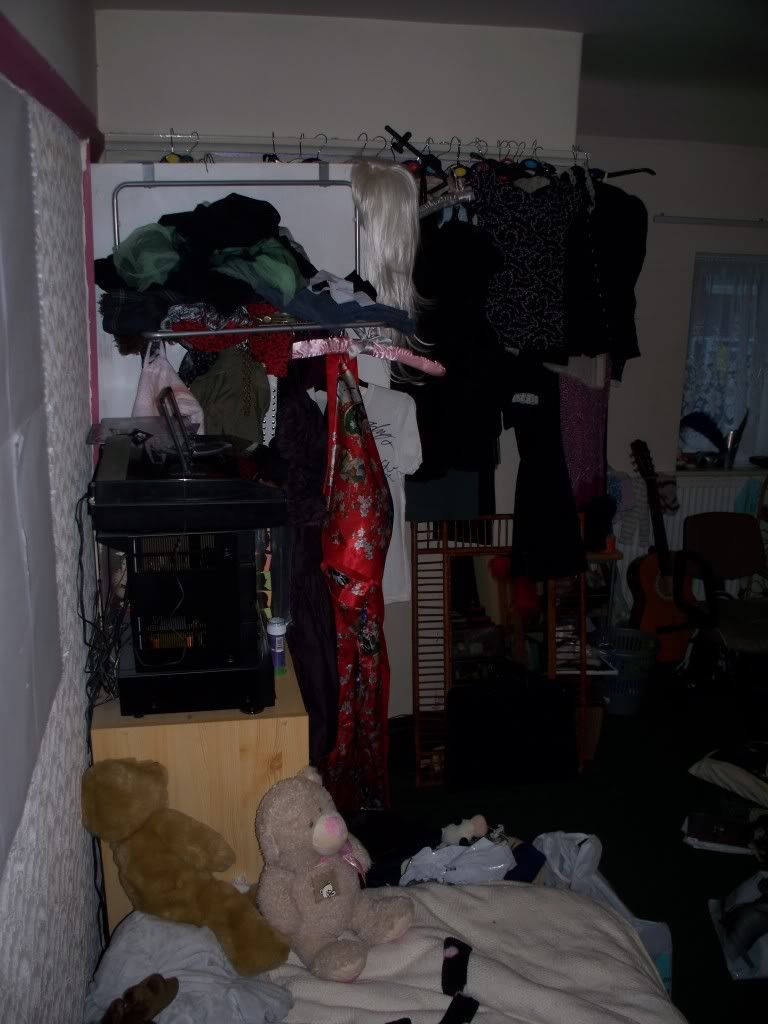 I'm not even going to attempt to justify it. Except to say that the hanging of the clothes on the wall is my mothers thing. The excess of coathangers was the first thing I started with: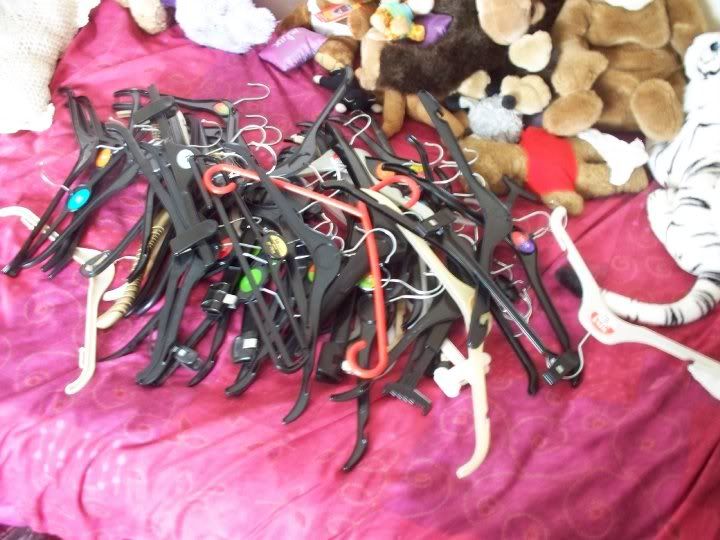 So I left my mama a message on the oversized pile of unneeded coathangers.
Anyway, I've sorted most things out, moved some furniture around, so my room looks a lot bigger already.

It's actually changed even more since then. And since these:


That on the right is my new fashion wall. I tack up inpirational pictures and some of my own designs, some swatches of fabrics and beads/ribbon/lace. It's my little arts and crafts corner, which i'm actually sat in right now. I do a lot of digital art and research obviously, so it makes sense for my beloved computer to be in this corner too ^^